LogiDrain 100 is an innovative system of automatic condensate drainage, designed to apply on compressors, aftercoolers, dryers and filters.
LogiDrain 100 integrates all the solutions suited to guarantee the drain operation without clogging or waste of compressed air by using a highly reliable level sensor, a large orifice with a servo controlled fluoroelastomeric diaphragm and an integrated stainless steel filter to hold impurities. Easy to clean and maintain.
LogiDrain 100 is extremely easy to install, even in very small spaces thanks to its compact size and user-friendly "Easy Lock" connection system. It is possible to realize various connection systems to fit the product at each specific application: in this way you can optimize the installation and at the same time minimize handling costs.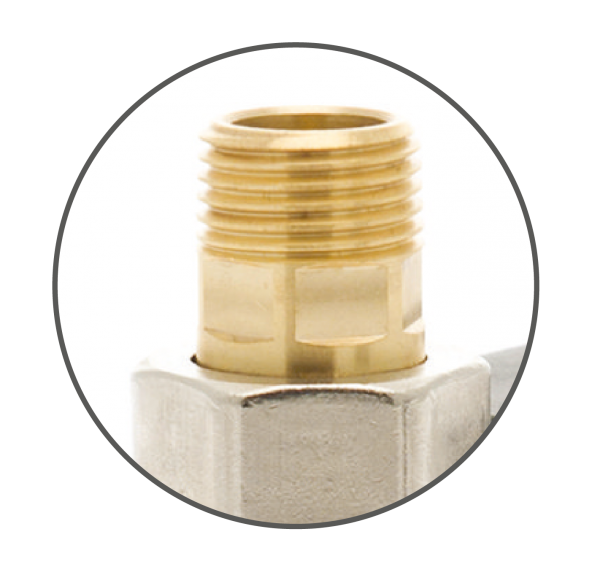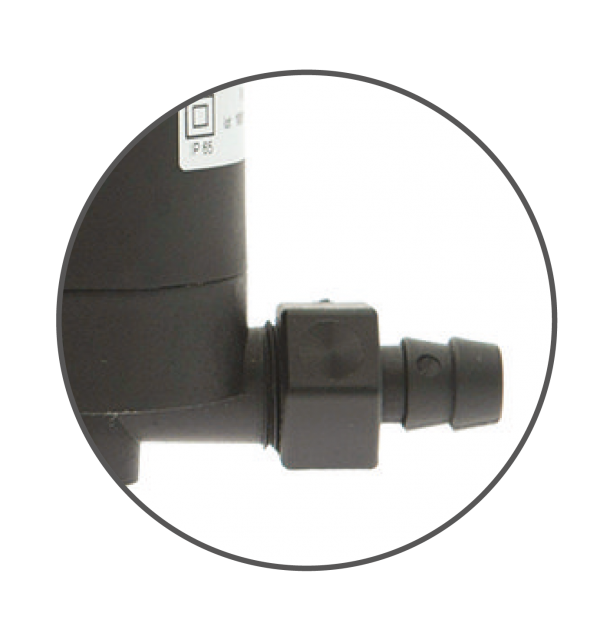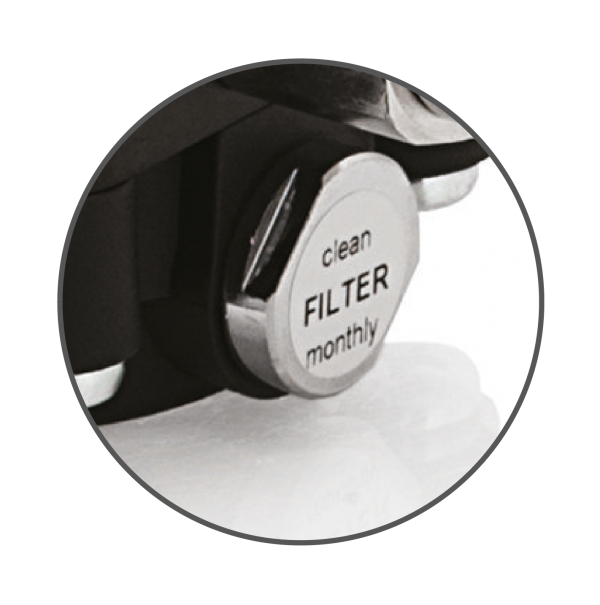 230 V

115 V

115 V UL

Power supply (±10%)
230 V (50/60Hz)
115 V (50/60Hz)
115 V (50/60Hz)
Power consumption (during drainage)
10 VA
Operating pressure
0,2-16 bar
Operating temperature
+1/+60 °C
Protection class

IP65 (with connector and correctly assembled basket)

Electrical connection
EN 175301-803 Type B (ex DIN 43650) (Supplied)
Nominal flow rate (m³/min) (1)
3
Nominal discharge (lt/h)
2
Maximum discharge (lt/h)
5
Maximum compressor capacity  (m³/min)
3
Maximum dryer capacity  (m³/min)
6
Maximum filter capacity (m³/min)
30
Inlet connection
1 x R1/2"M (ISO7)
1 x R1/2"M NPT
Outlet connection (with flow limiter)
1 x ø12
Weight (Kg)
0,4
Receiver volume (liter)
0,06
Certificates
CE
CE+UL
Code
15-152
15-151
15-155
(1) = Data refer to 1000 mbar(a), 20° C and 60% relative humidity. Operating pressure 7 bar and outlet temperature of the aftercooler 35° C.