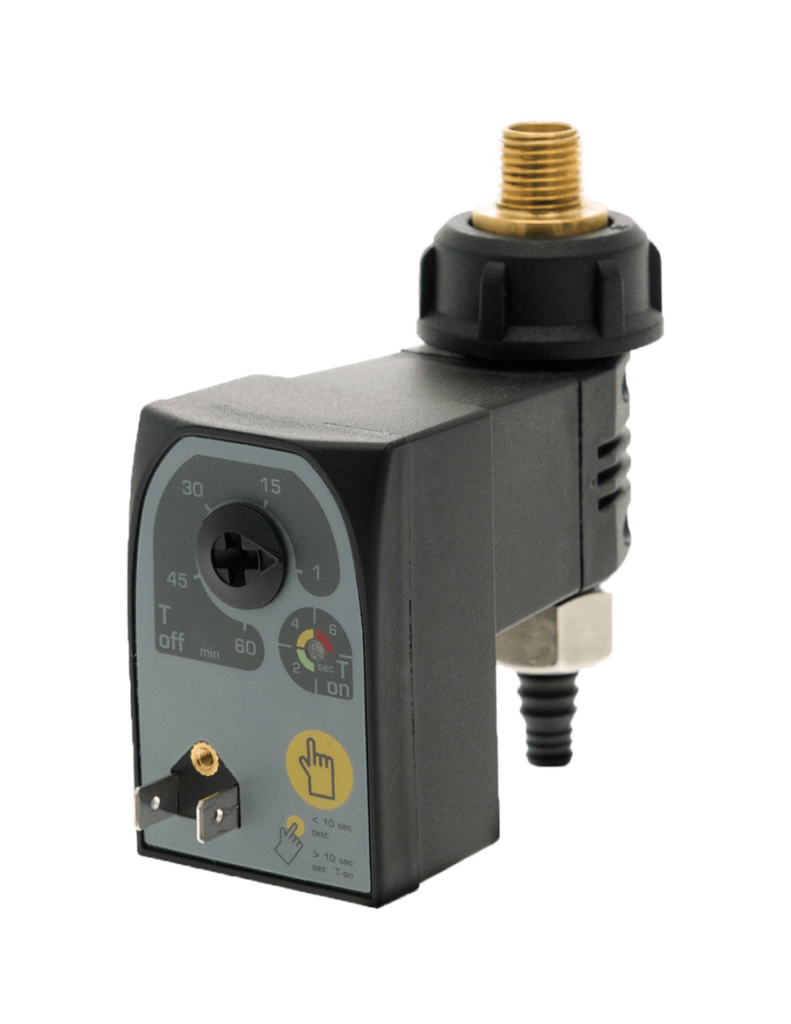 Timed condensate drain
TimeDrain is an automatic drain system capable of removing cyclically condensate water. TimeDrain integrates a digital timer and a servo-controlled solenoid valve, which is periodically opened according to T-on and T-off times planned by using its control panel.
TimeDrain makes time regulation extremely precise thanks to its selector with eight different sectors which enable the choice among eight different pause times (T-Off) and a button for setting three drainage levels (T-on). The same button has a double testing function, useful to check if the drainage system works correctly.
TimeDrain has a really small size and it can be installed in each kind of position and at each point of the compressed air plant.
In order to make the installation much easier, TimeDrain is equipped with a EN 175301-803 Type B (ex DIN 43650) plug for connecting to the power supply and an Easy-Lock connection inlet for connecting to the pneumatic system.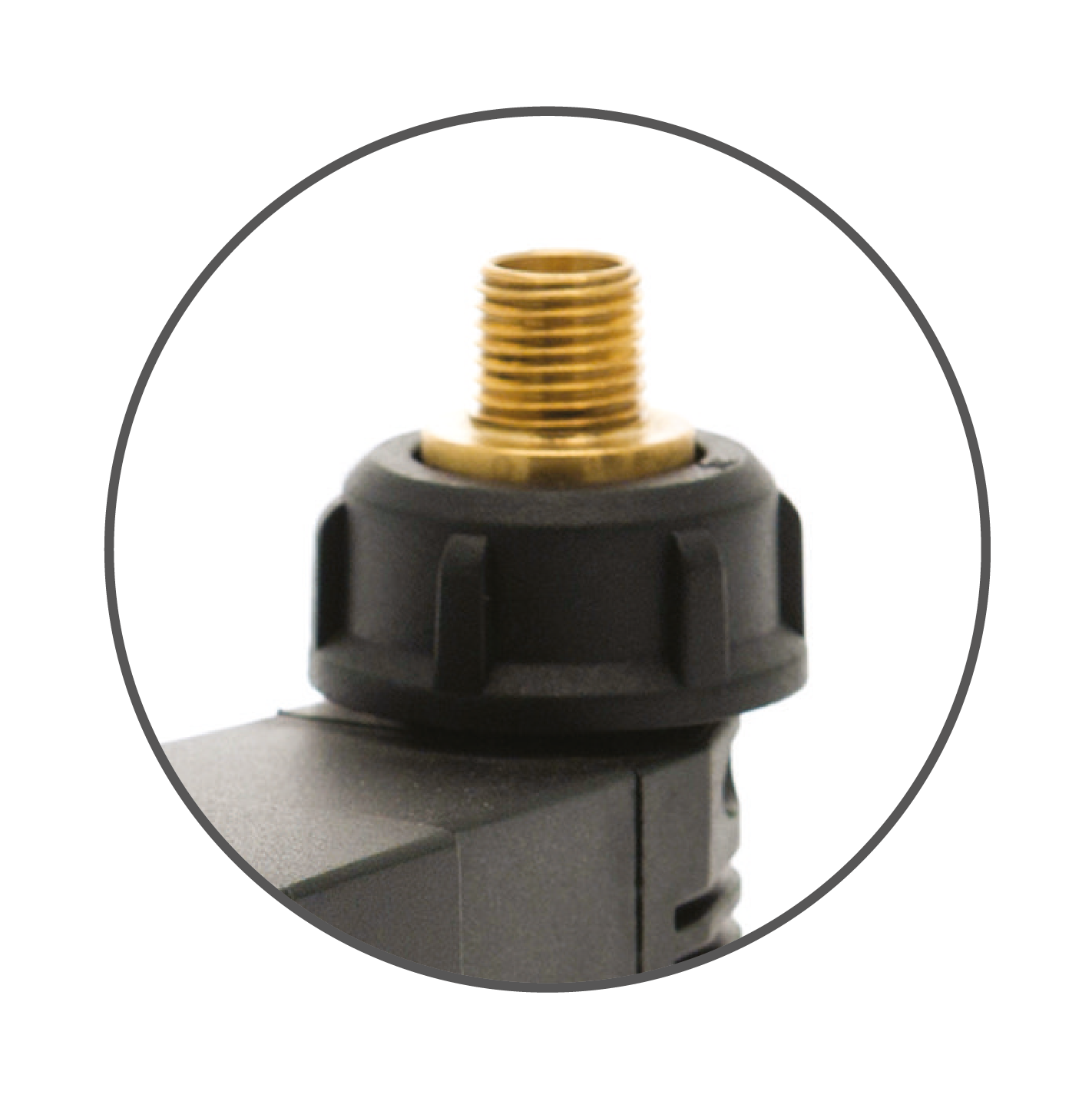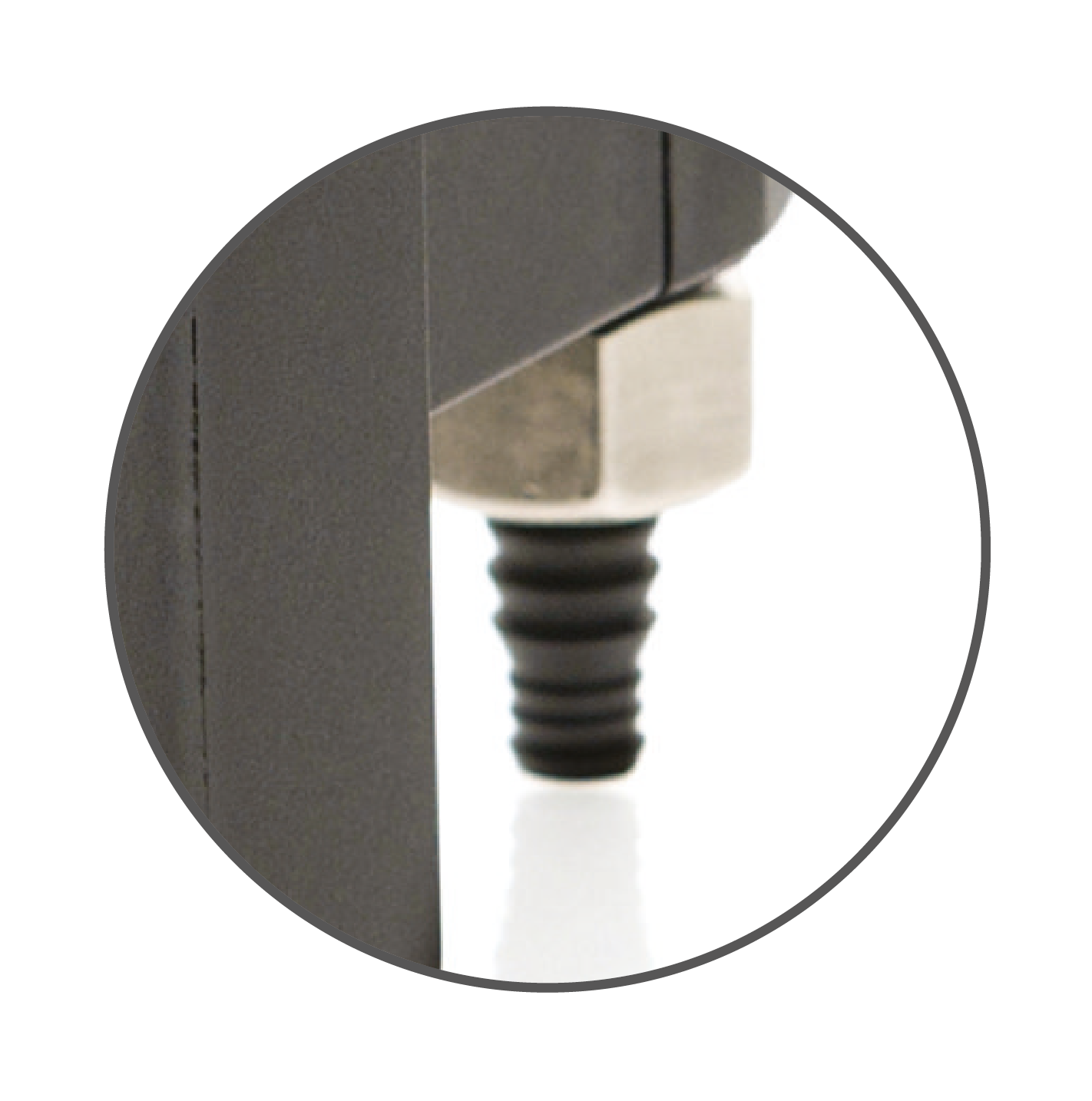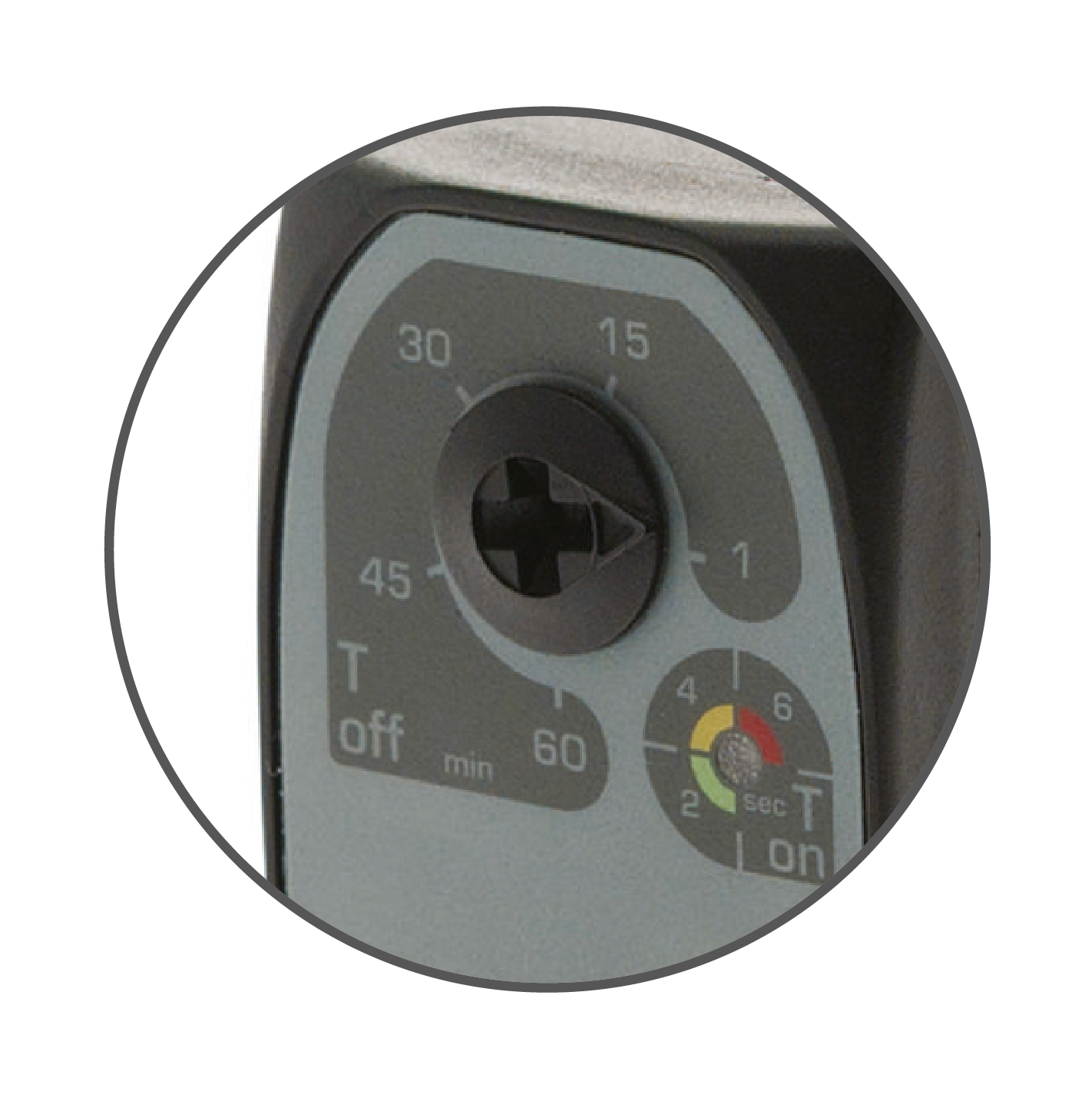 TimeDrain

230 V

115 V

Power supply (±10%)
230 V (50/60 Hz)
115 V (50/60 Hz)
Power consumption (during drainage)
10 VA
Operating pressure
0,2-16 bar
Operating temperature
+1/+60 °C
Protection class

IP65 (with connector and correctly assembled gasketi)

Electrical connection
EN 175301-803 Forma B (ex DIN 43650) (Supplied)
Nominal flow rate (m³/min) (1)
60
Nominal discharge (lt/h)
40
Maximum discharge (lt/h)
40
Maximum compressor capacity (m³/min)
60
Maximum dryer capacity (m³/min)
120
Maximum filter capacity (m³/min)
600
Inlet connection
1 x R3/8″M
Outlet connection (with flow limiter)
ø10
Weight (Kg)
0,18
Certificates
n/a
Code
45-885
45-886
(1) = Data refer to 1000 mbar(a), 20° C and 60% relative humidity. Operating pressure 7 bar and outlet temperature of the aftercooler 35° C.